Inaugural EuroCHRIE Challenge Finishes with Great Success!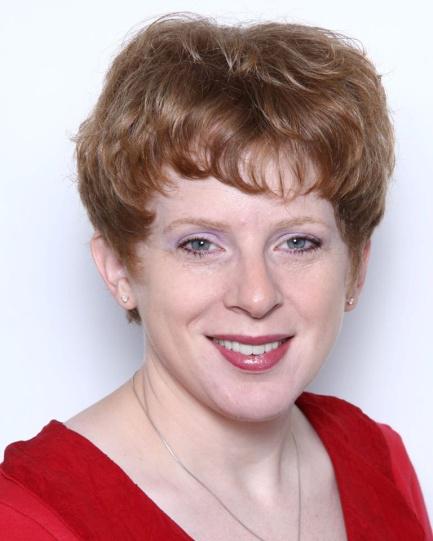 Heidi Anaya
Director of Education, REDGlobal Group
The 1st Annual EuroCHRIE University Challenge, which began in early February, came to a terrific conclusion on March 13th.  There were a total of six schools in the competition.  The teams were from Stenden University (Qatar), Haaga-Helia (Finland), Modul University (Austria), The Hague Hotel School (The Netherlands), UCN (Denmark), and The Budapest Business School (Hungary).
The teams, comprised of four senior students and one instructor, competed in the Simulation Challenge in a competitive set of six (with one hotel operated by each school).  Each week they made strategic decisions to improve the position of their hotels in the competitive set, with a focus on Market Share, Financials, Guest Satisfaction, and Associate Engagement.  The winning team was the hotel with the best overall balanced scorecard at the end of the four-week competition.
While in the competition, the students also completed their certification in Hotel Business Acumen via on-line learning modules, supplemented by weekly web conferences.
While every group performed extremely well in the Challenge and the race was close throughout, the winning team was the team from UCN (Denmark).  In second position was The Hague Hotel School. 
---
UCN (Denmark) Team, The Waterline Hotel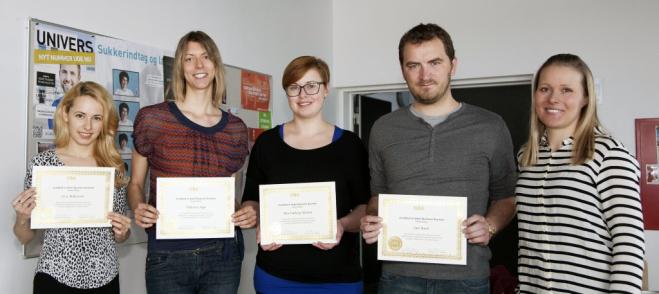 Mia Duberg Nielsen; Eva Mikelsone; Viktória Rigó; Jan Bach; Louise Ærthøj Velling (instructor)
The most valuable things gained from the EuroCHRIE competition, besides the purpose of enhancing knowledge within areas of forecasting and revenue management, were the gradually increasing adrenaline and the sparkling team spirit we felt while working for 6 weeks that brought such a colorful spectrum of positive emotions and interesting experience.
It was a time when we got to know not only new competences and how to put theory in practice, but also taste a range of emotions from responsibility, uncertainty, patience till excitement. In total there have been so many benefits from this competition and we highly recommend other students to participate in the future.
---
Hague Hotel School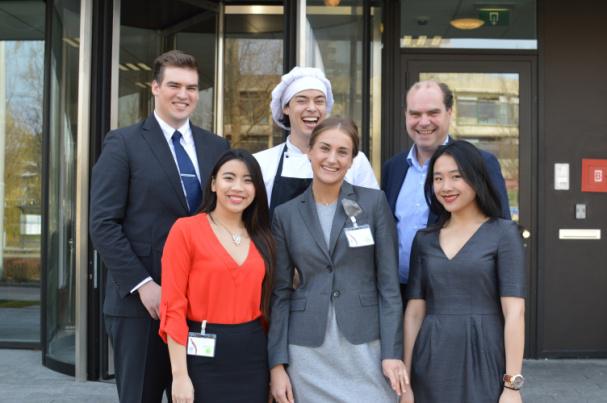 Mandy Ho; Geneviève Lekner; Thijs Johannes Kraaikamp; Malte Weege; Si Wan Isabelle Chow (instructional assistant); Michiel Laterveer (instructor)
Hotelschool The Hague is very grateful to EuroCHRIE and REDGlobal for participating in the simulation challenge.
It was a very close and intense competition with the 5 other Business Universities. We started the year with a run-down hotel that was not performing well. Our strategy was to first invest in the product and on staff in order to drive preference and market share. We also added F&B outlets to drive our sales, but we were not alone in the market.
Despite trading going up in the market in occupancy, other hotels kept selling low rates so our strategy of increasing rates for the great product and service only worked out in the 3rd quarter.  We only started focusing on our finance in the last quarter. On all other aspects of the balanced scorecard we came in first.
---
Stenden University Qatar - Hotel Saffron Team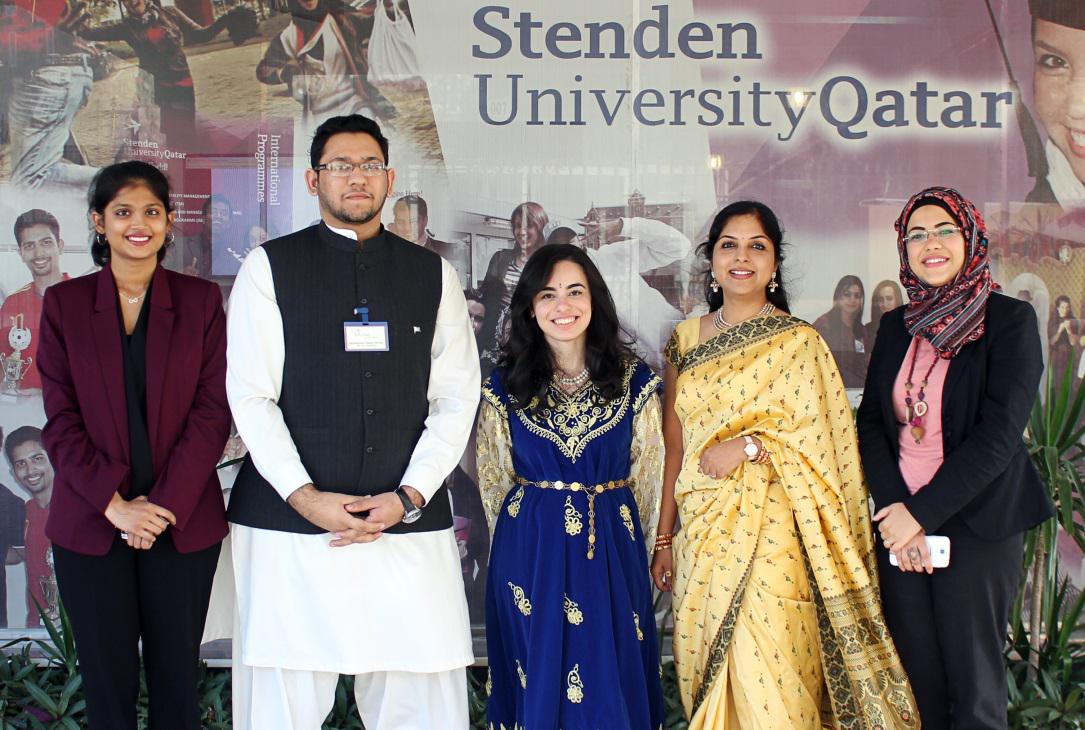 Norane Osman;Shrutiben Iyer; Muhammad Farooq; Rania Aissaoui; Swati Prasad (instructor)
EuroCHRIE 2015 has been a different kind of competitive experience. It was very engaging and the rest of the teams from other universities were very interactive. The live conferences (using the camera, chat box and microphone) plus the weekly decisions we had to agree upon have made it so much fun.
We have definitely learned a lot about hotel simulation systems and how they really work. Operating a hotel is not as easy as it might sound, especially when you get to run it through a simulator; everything has to stay under control or else your position drops down in the market.
Saffron gradually improved and learnt a great deal from the initial mistakes. We were able to achieve the highest YTD and monthly GOP by the end of the year.
We recommend this 6-weeks challenge to all the students; it's an extremely beneficial certificate to attain, especially if you're planning to grow within the hotel industry. Thanks to Heidi and to the awesome team.
---
Budapest Business School
ESŐ MARIANNA; GARADNAI GYÖRGY; CSEMER VIRGINIA; ORSZÁGH NORBERT; Karakasné Morvay Klára (instructor)
We started the competition as Rising Star Hotel from Budapest Business School. We enjoyed each moment of the RevSim simulation. We gained practical experience in revenue management that we can transfer to real life.
The international competition was fabulous because: Marcsi - I met and learned to use different reports and statements used in hotel practice. Furthermore I realized the connections between them. Gini – I had to make decisions similar to real professionals. It was exciting! Norbi – The learning materials were useful, logical and student friendly. Genious! Gyuri – I highly appreciated the involvement and requirement of doing the tasks as a team, which brought us together. Klári – The whole concept is amazing. I got a lot of inspiration how to become more professional!
We are more than grateful for being part of this wonderful competition. Many thanks to the organisers! We wish you all the best and hope that we will have the opportunity to take revans! It's a pity it's all over.
---
MODUL University Vienna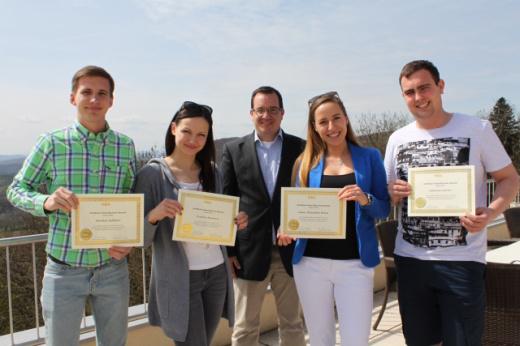 Evgenia Antonova; Ioana Alexandra Benea; Sebastia Ferrari; Matthias Gillhofer; Dr. Florian Aubke (instructor)
The EuroCHRIE challenge follows the integration of Revenue Management as an academic discipline of MODUL University's undergraduate curriculum and it gives students a competitive advantage over other graduates!
The challenge represented an extracurricular opportunity for ambitious students, who would like to expand their competences upon the theoretical foundation already obtained during the regular seminars and lectures.
In addition, participants were given the chance to take the HBA Knowledge Exam, whose successful completion results in an officially recognized certificate for Revenue Management. The competition has been a truly enriching experience that conveyed a fairly complex subject in an interestingly entertaining way!
---
HAAGA-HELIA - Finland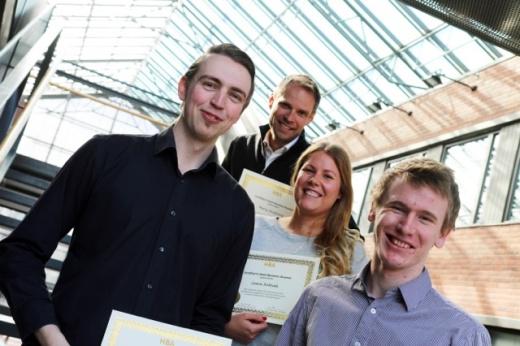 HAAGA-HELIA ammattikorkeakoulu - Laura Kohtala; Jani Osmo; Joel Pakalen; Maria Streltsova;  Pasi Tuominen (instructor)
Our Experience - First of all we would like to thank you for letting us be a part of this exciting simulation and competition, we all thought it was a magnificent and educational experience for our future in the field of hospitality.
What we enjoyed definitely the most was the feeling of a real professional competition against other international hoteliers. The timing in the simulation was good; the quarters divided by four weeks was long enough to get together as a group and plan for the next strategy and moves. Also the RFPs made our group enthusiastic and made us really think and focus on the forecasts. Understanding how the simulation game actually simulated the scenarios and how our decisions affected the end results was a bit tricky to realize in the beginning and our team paid dearly for having a very "Nordic" approach in a few sections of the hotel management. But we learned from this experience and now have a wider understanding of different angles to hotel management.
The simulation game gave us an excellent peek to what managing in the hotel industry can be and it is safe to say that all of us learned that anything is possible in this dynamic field.
---
Sincere congratulations to all involved!
REDGlobal will be delighted to honor the top two teams at EuroCHRIE Manchester 2015.
Winners: UCN (Denmark)
Runners Up: The Hague Hotel School (Netherlands)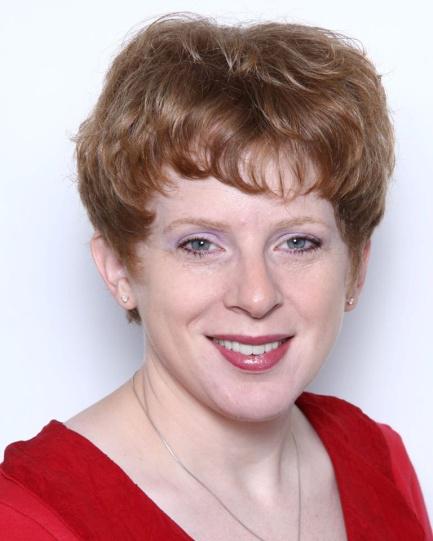 Heidi Anaya
Director of Education, REDGlobal Group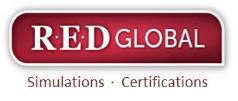 ---