November 2016
To become a member of EuroCHRIE click here and fill out the online application
Report from the Director of Membership
Henri Kuokkanen
Dear EuroCHRIE members,
Another exciting year is nearing its end. For those of you who made it to Manchester, the Experience was truly a worthy culmination for our 2015 activities. We are currently 185 members in 34 countries, as visualized in the maps on this page. Next year we hope to bring yet more academics around Africa, Europe and the Middle-East, according to the new strategy developed, to enjoy the benefits that our network can offer, simultaneously creating further opportunities for existing members. The potential for future cooperation and joint projects across continents looks exceptionally promising. If you are not a member of ICHRIE and wish to join go to
We have also added a new Area Consultant to serve our members. In Austria, Dr. Florian Aubke from MODUL University in Vienna has taken up the role of advocating EuroCHRIE in his country. I would like to welcome him warmly to the Board and I look forward to seeing all of you as members of the EuroCHRIE family also in 2016. If you have ideas about what the membership should offer in the future, or how we could serve our members (you!) better, please don't hesitate to contact me and please don't forget to renew your membership.
Number of EuroCHRIE members by country in Europe. Blue indicates countries with 1-2 members, and red signifies at least three. At least twenty members come from countries in dark red.
---
Number of EuroCHRIE members by country in the Middle East.
---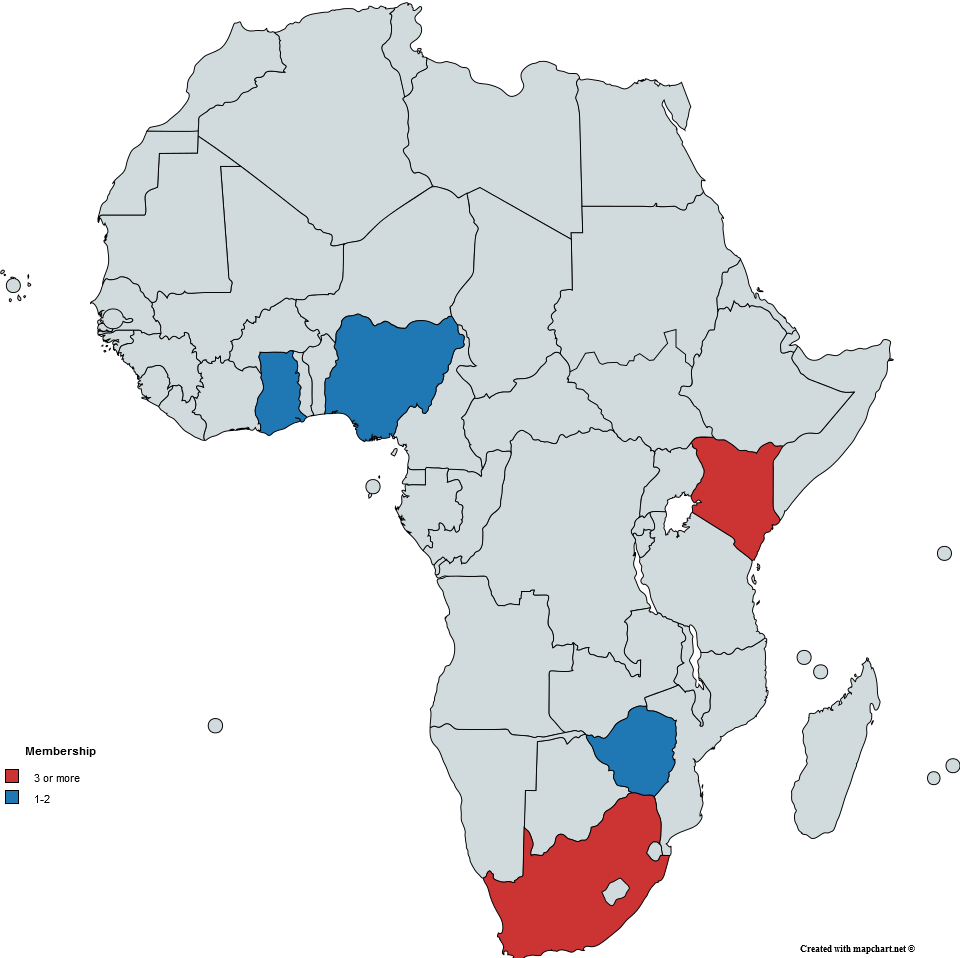 Number of EuroCHRIE members by country in Africa.
---
Important Links
---
Director of Membership

Henri Kuokkanen
Centre for Leadership, Governance and Global Responsibility
Leeds Beckett University